Mastering business lead generation is one of the most profitable things any business owner can spend his or her time on. And the time and money you put into it will reap rewards for a long, long time.
The traditional model of selling is to get a customer, make a sale, and then move on to the next one. This is best illustrated by the crap ads most businesses run in the Yellow Pages and the local rags.
And… in the main it fails miserably. Not doing business lead generation is like burning the money you should be investing in your marketing.
Now, let me just make something clear, because it's important and most of the gurus don't talk about it (I suspect most of them are so far up their own jacksies, they don't know about it): business lead generation is not necessarily the same as advertising or marketing just to get the lead.
That works much of the time, but not all of the time.
Why?
Because some people are ready to buy then and there, and are not looking for information.
For example, someone looking online or in the Yellow Pages for a carpet cleaning firm almost always has a carpet they want cleaning immediately, if not actually sooner. On the other hand, the same person looking for, say, information about how to lose weight, is more likely to be gathering information about the subject.
And so, in the first case, you're probably better off going for the sale immediately; and in the second, you're probably better off trying to get their details with a freebie so you can market to them over time.
But…
This Is
Still

Business Lead Generation

Here's why: because the idea is once you have served the customer's or clients' immediate needs, you then have their contact details so you can start marketing to them. And, as luck would have it, they'll be the easiest and most profitable list of people to sell to you'll ever have.

I'd go so far as to say marketing isn't about making sales or even getting leads. It's not even about buying customers.

To me business lead generation is about investing in clients (I prefer the word "client" to "customer" because in the original meaning of the word, it meant someone under your special protection – begin thinking like that about the people who buy from you, and I guarantee your sales will go up).

And once you change your thinking away from just selling to business lead generation with the intention of getting clients for the long term, your profits will soar. Not easy, I know, but it is simple.
Giving away a book is a great method of business lead generation
In fact, it's probably the very best way, long term.
Why?
Well, let's not get into the history and psychology of what it means to be an author right now, but suffice it to say if you've written a book on a subject, then you are self-evidently A Big Cheese.
And it doesn't really matter how good or bad your book is (but please let me make clear I'm not suggesting the book I'm talking about in the video below is bad – I have no idea. My point is a book is a book is a book so far as the vast majority of the undiscriminating readership is concerned. If this were not true, then that heap of crap The Secret wouldn't have been bought by twice as many people living in the entire Republic of Ireland).
Writing a book for business lead generation purposes is also a lot easier than you think. Anyone who really understands their business can muster enough material for a couple of hundred pages (think: ten topics, speak for an hour on each… and you've got about 170 pages of typed A4. That's more than enough for a book for business lead generation).
See, the mistake people make is they think a book is there to make money from the sales of the thing. But the smart business owner realises it's there as a business lead generation thing. It's there to position him or her as Da Expert. You can get them printed for under €7.50 apiece, including shipping, and if that's too "expensive" for the clients your business lead generation gets you, then you're in the wrong business).
But what if you already wrote the book and have a couple of hundred of them lying around waiting to be read? Any good for business lead generation?
Aha! Watch the video and let Baldy shine the light of wisdom 'pon the darkness of your perplexity.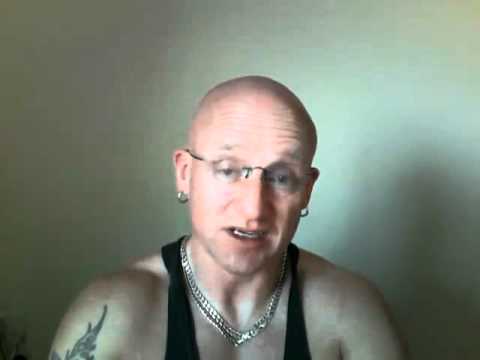 The bottom line is, however you do it business lead generation rather than making virgin sales every time is the "secret" to business success.